"So much packed into one weekend at the end of the summer"
Hi there, well it looks like we're all going to enjoy a lovely summer and what better way is there to end the holidays than with the summer finale of Between The Trees Festival? This year we have lots of exciting news to bring you. The site, itself, has been sympathetically improved with better access, a refurbishment of the central barn, toilets & showers area, mains electricity, a new recycling policy and cleared camping areas, so as festivals go, this one is a "as close to nature as it gets…with a bit of luxury".
We have some new food traders this year including Babita's (Indian Vegetarian), Flour'd Up (Pizza), The Greedy Pig (best burgers ever), The Wrap Shack (lovely wholesome spicy wraps) and Ice Green (a fabulous vegan ice cream maker from West Wales ..wow!). We also have Neil from Bang-On Brewery bringing us his craft ales as well as a selection of guest ales and Welsh organic "proper" ciders.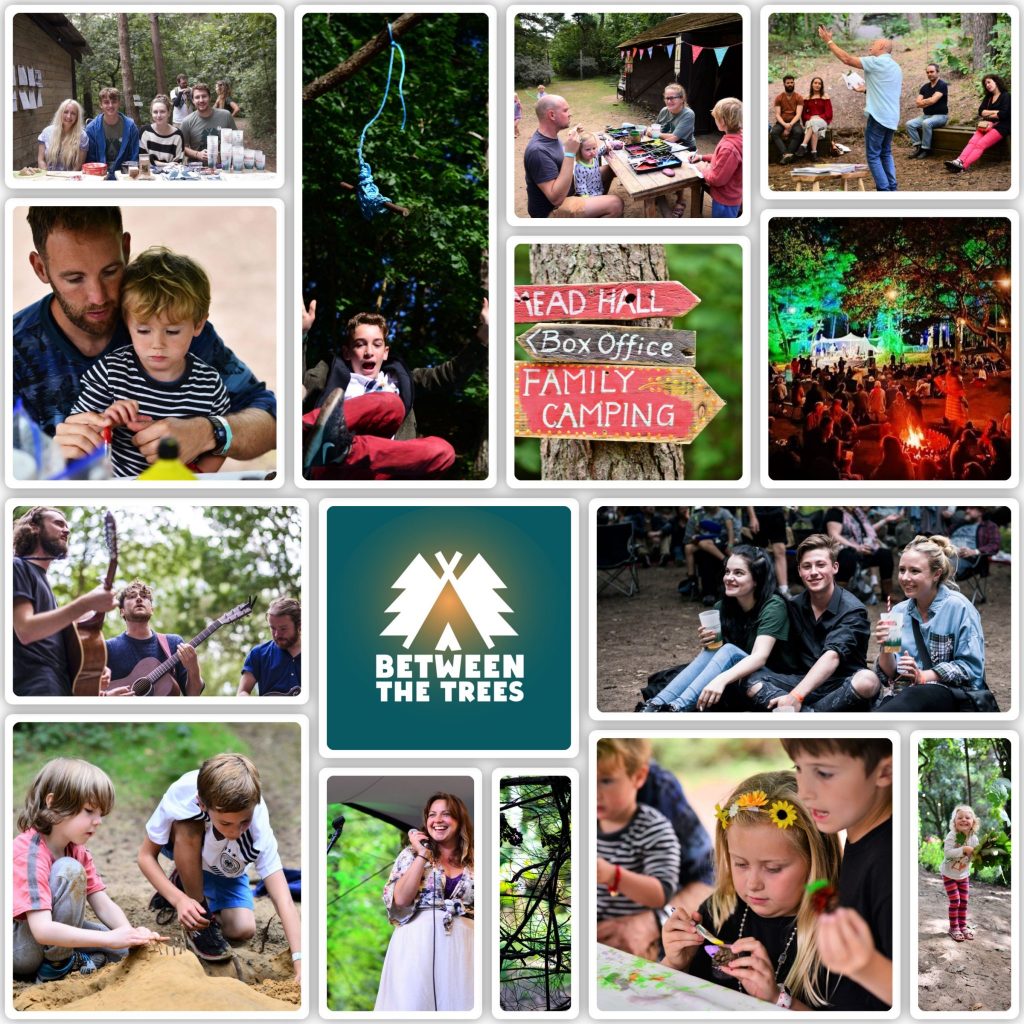 Music highlights this year include the serene Benjamin Francis Leftwich who will draw you in with his intense and intimate solo acoustic performance and to get you on your feet dancing we have Flight Brigade (Friday) and Noble Jacks (Saturday). There are over 25 original acts from all over the UK, one from Norway and a group from the Shetlands. New acts to really look out for include The Trials of Cato, The Black Feathers, Sam Kelly and Luke Jackson. You will be amazed by the talent that is on show this year!
We have a great Spoken Word line up this year supported by Literature Wales and Seren Book Publishers. Speakers and authors include; Robert Minhinnick, Mike Church, Sarah Philpott, Phil Cope, Jayne Joso, Patrick Jones and Ross Cogan.
As you know this festival is unique in that it gives you the opportunity to engage with Science & Nature and we have so many interesting and informative sessions and workshops lined up for you in Wallace's Wood (named after Russell Alfred Wallace, the Welsh naturalist and sponsored by University of South Wales). The number of contributors is too long to list, but some highlights include talks by Lauren Eyles, a marine biologist and film maker who has worked on Blue Planet II; Dr Rob Thomas, a specialist in marine birds and Dr Eleanor Kean, who has studies otter populations in the UK. We will also be re-showing the Bruce Parry film TAWAI, a documentary film about an ingenious forest tribe, and we hope that Bruce himself will make an appearance at this years festival.
There will be plenty for the children to do and explore with interactive play and art from Roots. This year we will also be adopting a "quiet at night" policy to make sure people and the forest get a restful and peaceful night.
We want people to have fun, be inspired but also feel restored and rested.
Please share with friends and family
thanks for your support,
Dawn and Andrew (Festival Organisers)
#wearenature
www.betweenthetrees.co.uk