The Litter Pick Challenge by Melissa Forster
On January 1st 2021, I, Melissa Forster, pledged to collect a bag of litter from my local area every day of the year. This became known as The Litter Pick Challenge and what originally started as a personal challenge to improve the local community, developed into an award-winning community action organisation with links to other parts of Wales, the UK and abroad.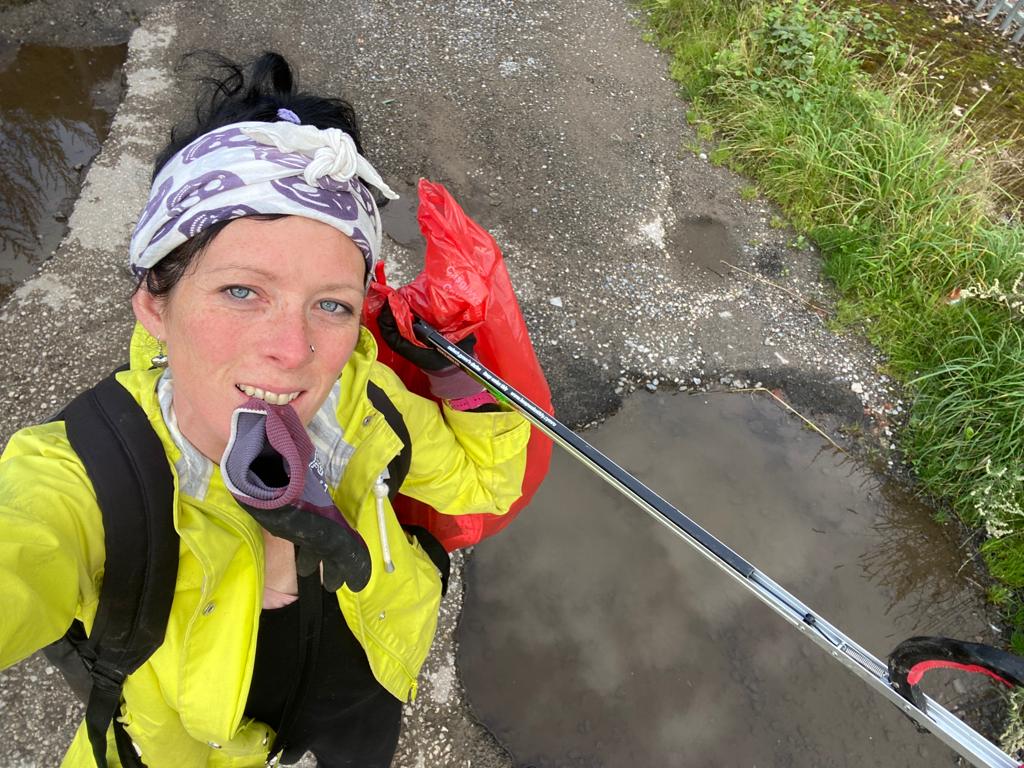 Our goal is to protect the environment, engage the community and raise awareness of the impact of a throwaway culture. As well as leading community litter picks, we have cleared fly-tips and removed tonnes of waste from the River Taff as part of our river cleaning events. We attempt to reuse and recycle as much as we can by upcycling materials, creating artwork and collaborating with local metal recycling centres. We have also designed and implemented awareness campaigns to highlight the environmental issues surrounding single-use plastics.
Although primarily based in Pontypridd, we have carried out community events throughout R.C.T. and Bridgend. We have regularly litter picked around the River Ogmore estuary, close to the Between the Trees festival site. Common finds include lighters, vapes, bottle tops, plastic bottles, food packaging and cigarette butts. Many of the found items can be recycled, enabling resources to stay in circulation as long as possible. This not only promotes a circular economy, but ensures a sustainable future. As many of you will know, Merthyr Mawr is a designated Site of Special Scientific Interest (SSSI) due to the environmental importance of the area. It has a rich biodiversity and is home to a plethora of plants, insects and fungi. It's essential we keep it that way and together we can.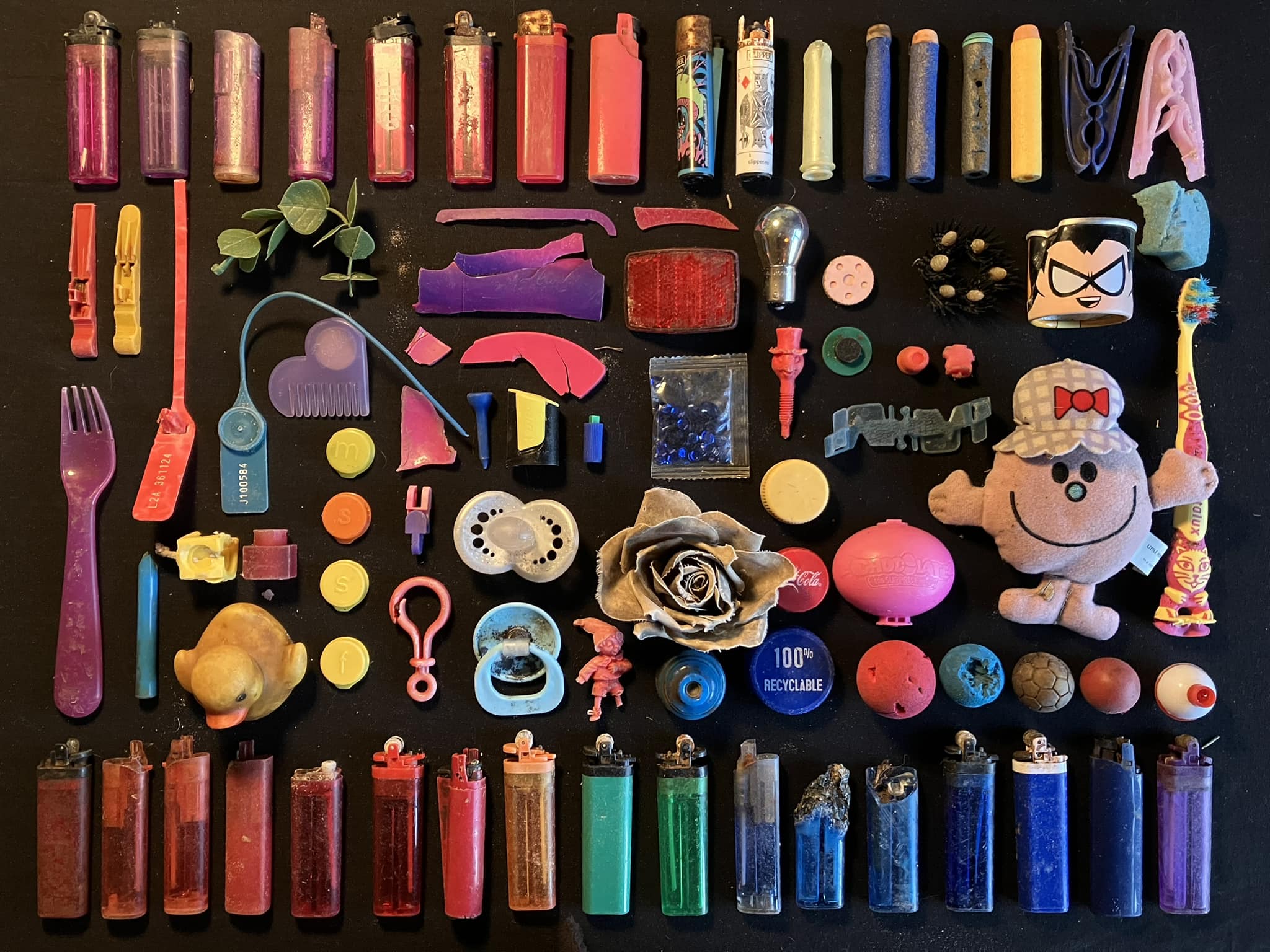 During the festival, we would encourage you to dispose of your litter thoughtfully and correctly. This year single use vapes are banned and we have a more efficient recycling scheme which includes separate bins for paper, cardboard, plastics and cans. We also suggest that you take your recycling home with you as you can then guarantee that it finds its way into the correct recycling route
REDUCE – REUSE – RECYCLE